Colorcom director and head consultant Jill Morton has contributed to a number of newsworthy pieces about color.
Conde Nast Traveler
How Color Affects You When You Travel
Marie Claire
A Psychologist Reveals What Trump's Fixation with Gold Really Means
Color My World
Jill Morton, color consultant and president of Colorcom
Xerox Features
Finding Colors that Sell
Easy Color Symbolism for Everyday Document Design
Color Harmony in Business Documents

The Art Institute Magazine - January 2011
Color Theory Influences Design
Inc. Magazine - October 2010
"How to Choose the Right Colors for Your Brand"
"Morton explains that point-of-purchase sales (e.g. walking down the aisle of a pharmacy), are difficult because your product may sit on the shelf with at least 20 or 30 other products."
Business Insider - May 31, 2011
Selecting the Right or Wrong Colors Can Affect Your Business and Bottom Line
3 Steps to Choosing Color
USA Today – December 8, 2008
"More holiday shoppers are buying gifts based on color"
"'People form a personal connection to a product in a color they like,' says Jill Morton, head color consultant at Colorcom."
The Washington Post - April 16,2007
"What do colors mean?"
" 'Bright colors are very stimulating, and muted colors are very soothing,' said Jill Morton"
The New York Times, March 16, 2006, "Angling for the Edge in Tennis? Wear Red" Style E9
"I phoned a color consultant for advice. 'You mean you want to project confidence and a winning attitude on the court?' said Jill Morton, chief executive of Colorcom ...."
The Washington Post - October 28, 2004, "Orange Redeemed" Home section p.1
"'Our prehistoric ancestors had the warmth of the fire,' says Jill Morton ...'And so these warm colors are, to this day, evocative of comfort. These things are hard-wired into us. In terms of physiological and psychological responses, earthy warm tones are part of our dwelling heritage.'"
HGTV
"Color Matters to Jill Morton"
We tap an expert on everything from creating color harmony to color symbolism and myths.
Sundance Channel
Excerpts from "A Guide to Color Symbolism" - a book by Jill Morton - appeared on the Sundance Channel's "Anatomy of a Scene - The United States of Leland" as examples of color theory.
Chicago Tribune, October 2002, "Hue knew?" p. 17
" 'Climate dictates color. Color makes a geographical statement,' says Jill Morton, president of Colorcom."

Fortune Magazine - November 9, 1998, "The iMac: Fast and Cute," p. 46
"Color: The blue-green color—which Apple has dubbed 'Bondi Blue' after the surfing mecca in Australia—appears all over the machine. According to Jill Morton, author of Color Voodoo, the color evokes flowing water and nature, making technology- averse users more comfortable. Plain blue and gray, Morton says, 'connote technology."
Members of the press, please call 1-707-709-8988.
---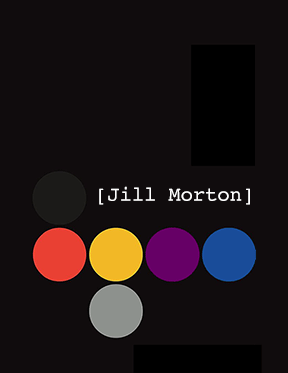 Download Jill Morton's Portfolio and Press Kit