Architecture & Interior Design
We'll help you create successful color solutions for your architectural & interior design projects.
We're dedicated to the art and science of color. And much more. We also have a background in the scientific analysis of historical colors.
Worth noting is that Colorcom's Jill Morton has served as adjunct faculty at the School of Architecture, University of Hawaii and the Interior Design Department at Chaminade University. She teaches undergraduate courses in "Color Theory" and a graduate level course – "The Psychological and Physiological Effects of Color" – for architectural design. It's the first of its kind in advanced education for architects.
Consider this quote about color:
Color is an alchemical force: one with the ability to change a space, a mood or even a mind-set.
Not hocus - pocus. It's true and it's espcially so in architectural and interior design. In fact color affects our experiences as powerfully – if not more powerfully – than it does in other designs. But it does more: Color enhance sthe architectural form. When you need both the psychological and aesthetic effects of color you're able to create awe-inspiring design. We can help.
Architectural Color Design Projects
Historical Architectural Color

Maui Divers - Hawaii

Kahuku Hospital - Hawaii

Westin Kauai - Hawaii

Waikiki Grand Hotel - Hawaii

Sunset Shores Condominium - Hawaii

Village Gardens - Carpenteria, California
Interior Color Design Projects

Straub Hospital - Hawaii

Kahuku Hospital - Hawaii
Muse Karaoke - Hawaii

Maui Divers - Hawaii

Chi Chi's / Pablo Parrot Bar and Grill - Hawaii

Waikiki Grand Hotel - Hawaii


Tolaini Residence - Nassau, Bahamas
Henry Chan Residence – Nauru Tower - Hawaii
Charles Higa Residence – One Waterfront - Hawaii
More about Architecture from Colorcom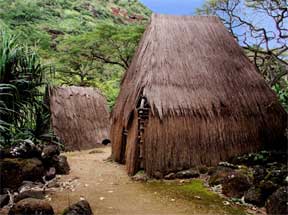 Architectural Color Matters
The historical colors of buildings provide unique insights into the culture and the materials available at that point in time. This article by Colorcom's head consultant, Jill Morton, documents a historical architectural research project.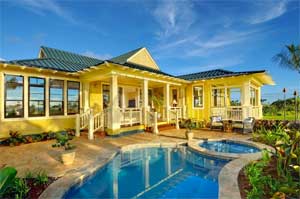 Kukui'ula - Kauai, Hawaii
The color palette for this private community was the result of Colorcom's research and microscopic analysis of the original colors of plantation housing in Hawaii.
Want to work with us or talk about a project?
Stay in touch with the latest news about color.